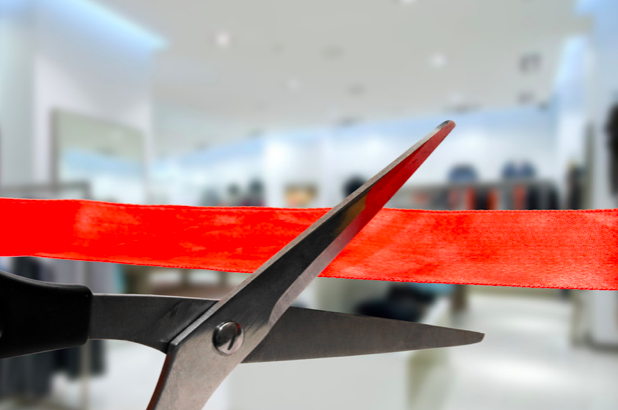 How To Get Ready For a Grand Opening
Starting your own business is a tremendous accomplishment, but it's something that requires hours upon hours of difficult work. Once you've come up with your business plan, applied for all the appropriate licenses, and hired your employees, it's time to celebrate with a grand opening party. However, like every aspect of owning a business, planning your grand opening takes a lot of forethought and preparation if you want your business to make an immediate impact on the community.
Here at Allstar Printing Company, our Austin, TX printing experts are ready to provide all the promotional items to make your grand opening a massive success.
Set a Budget and Type of Event
Experts recommend dedicating around 20 percent of your business's first year marketing budget toward the grand opening. To get your business rolling, it's vital to get people through the door on the first day, and an opening event can play a big part in that. There are plenty of different ways to hold a grand opening event, ranging from a pizza party, a product giveaway, or an extravagant red carpet blowout.
If your business is based out of your home, that shouldn't stop you from holding a grand opening event. Invite your friends, neighbors, prospective business partners, and the media to a grand opening party at your house. Give away sample products in order to entice people to make future purchases.
Promote Your Grand Opening
When it comes time to promote your grand opening event, you'll have plenty of different advertising options.
Direct Mail Postcards
If you're expecting your customers to come from a specific geographic area, it can be useful to send out direct mail postcards. When you're designing the postcards, be sure to use personalized stationery that can be customized at Allstar Printing Company. A couple of ways to find addresses of your recipients include the phone book, Internet resources, and your local chamber of commerce.
Grand Opening Flyers
Flyers advertising your grand opening ceremony can be an excellent option if your business is located near a destination with a high level of pedestrian traffic, such as a shopping mall or the downtown area of your city. You can get your flyers designed here at Allstar Printing and then hire a team to hand them out to people. Remember that the people handing out the flyers will be seen as representatives of your business, so make sure that they look presentable and are wearing a company uniform.
Facebook Advertising
At the very least, you should make a Facebook event for your grand opening. This is free, and it has the potential to spread throughout a number of different social networks. You can also choose to put in some money to get your page additional views.
Banners
When the day of the grand opening has arrived, you should have large personalized banners to draw in passersby. If you need banners designed, Allstar Printing Company is up to the task.
Austin TX, Printing Company
Allstar Printing Company is a local woman-owned, HUB Certified small business in Austin, TX that specializes in creating high-quality commercial printing work for businesses or organizations. If you're looking for a great to make a statement during your grand opening event, contact us today at (512) 467-0948.