Testimonials & Reviews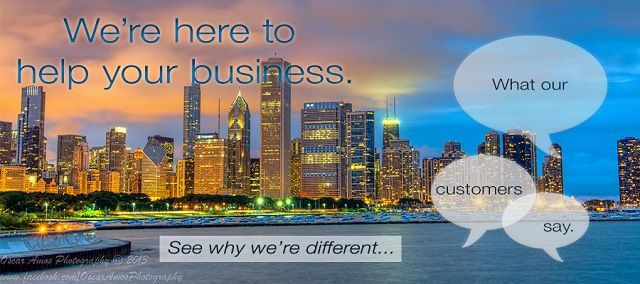 ---
Testimonials from Real Customers
"I wanted to write to tell you thank you for your help in getting my husband his business cards in a timely manner. He is so impressed with your professionalism and customer service. I am so grateful for your expertise, patience and perseverance in helping my husband with his business cards. You undoubtedly care about your customers, and in doing a great job, and I want to let you know how impressed I am. I have no hesitation in recommending allstar printing to others."
--Jessica

"Thanks so much for your help on this project. I know when I send something to you, I can mark it off of my list and know it will be done and done correctly."
--Sheila, UT Athletics

"Your pricing was comparable, but your responsiveness and our past experience made the difference. Thanks much."
--Nathan, Austin Turf

"Just wanted to send a quick thank you for printing our sponsorship brochures. We're so pleased with how they turned out, they look really great! Thanks again and we'll be in touch with more orders soon."
--Sherri, NAMI Austin

"...I tried to go to a Kinko's for a couple things, and all it really did was make us appreciate you, Gwen, and everyone else at allstar that much more. I know our orders aren't the huge quantity you are used to seeing, but I just wanted you all to know how much we appreciate the quality of product you put out for us and we are very thankful for you all!"
--Renee, Robin Bond Interiors
---
Ratings & Reviews from Around the Web
allstar printing company
5

out of

5
(based on
2
user reviews)





5
stars
Written by

Justin French
"Wow, I cannot believe that I have not given them the common courtesy to write this sooner. This is the most upstanding, professional printing company that is available. JC has bent over backwards for me at times, that really made a difference in my business career. One time I had a meeting three days away that was make or break, and between me and several other companies. JC and her staff stayed late, on a friday to fabricate and print my material. Come monday I won the contract. We were the better company, but we also had better brochures cards than the companies 10X our size. A big thanks and loyalty to this company. If you are serious about making money, do not search around, use this company. This is a real review."





5
stars
Written by

A Google User
"I like working with allstar. They can meet any of your printing and graphic needs. The designer and the pre press department are exceptional. Ricardo is an awesome designer and experienced. Really nice person."
Send us your thoughts!
We'd love to hear what you think about us! Email your testimonial to jc@allstaraustin.com or visit us on Facebook and post a review.
---